The Dodgers made a lot of moves that all happened within two weeks or so. The biggest one came during the Winter meetings when the Dodgers traded their best right handed bat, Matt Kemp, to the Padres for Yasmani Grandal and others. Tim Federowicz was also dealt to San Diego with Kemp. The Dodgers acquired Joe Wieland and Zach Eflin along with the slugging catcher, Grandal. Eflin was sent to Philadelphia with Tom Windle for Jimmy Rollins, who landed in Los Angeles. The Kemp deal was finalized Thursday night after some "minor" physical issues. Kemp is a Padre now. It was hard seeing him in a Padre uniform in his new Twitter avatar.
ADDITIONS
Yasmani Grandal
Joe Wieland
Brandon McCarthy (4 yr, $48 mil)
Jimmy Rollins
Howie Kendrick
Juan Nicasio
Brett Anderson (1 yr, $10 mil)
Kyle Jensen
Chris Heisey
Enrique Hernandez
Chris Hatcher
Austin Barnes
Joel Peralta
Andrew Friedman was stuck in Tampa Bay for 9 without any money to have some fun with! Now he's in Los Angeles with all the money in the world, and he's gone on a shopping spree!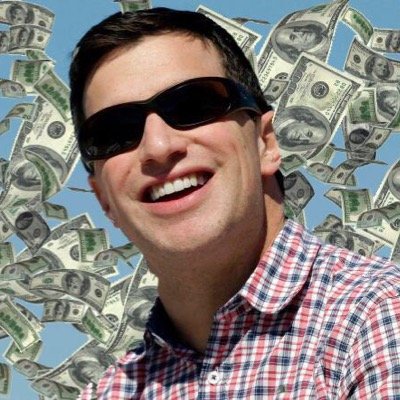 SUBTRACTIONS
Matt Kemp
Dee Gordon
Dan Haren
Tim Federowicz
Drew Butera
Andrew Heaney (kinda not really)
Miguel Rojas
Hanley Ramirez
Now I understand that most people hate the Kemp trade, but at least one of the Dodgers outfielders had to go. Then you all ask, "Why not Ethier or Crawford? They suck!!" Well, Kemp has the most value out of the OF's. The Dodgers got a catcher in return, since they lost Federowicz and Butera. My guess will be that Grandal will be the everyday starter, unless Ellis only catches on Kershaw days, which I doubt.
My favorite addition to this Dodgers team is Brandon McCarthy. I honestly do think that the Dodgers gave him maybe a little too much money, but money is not the issue here. McCarthy is 31 years old and has pitched for 6 different teams including the Dodgers.  McCarthy finished 7-5 with a 2.89 ERA in his 14 games pitched in the Bronx last season. He is a lifetime 4.09 ERA guy, which actually isn't too bad. He is also the "King of Twitter". He made some minor adjustments to his twitter avatar recently. McCarthy will most likely be the Dodgers #4 starter right in front of newly acquired Brett Anderson and behind lefty ace Hyun Jin Ryu.
Here is Brandon McCarthy's newly adjusted Twitter avatar. It is wonderful.